THE TETRIS EFFECT NOVEL & VESTIGE MOTION COMIC
⭐⭐⭐⭐⭐ "A gripping, genre-smashing read...combines thrilling urban fantasy with video games and Japanese mythology in a cunning way." The British Fantasy Society.
---
A sequence of cryptic in-game messages and the haunting cry of a mysterious spirit animal result in the up-all-night gamer, Lars Nilsson, being kicked from the top of the league in his latest high-stakes obsession.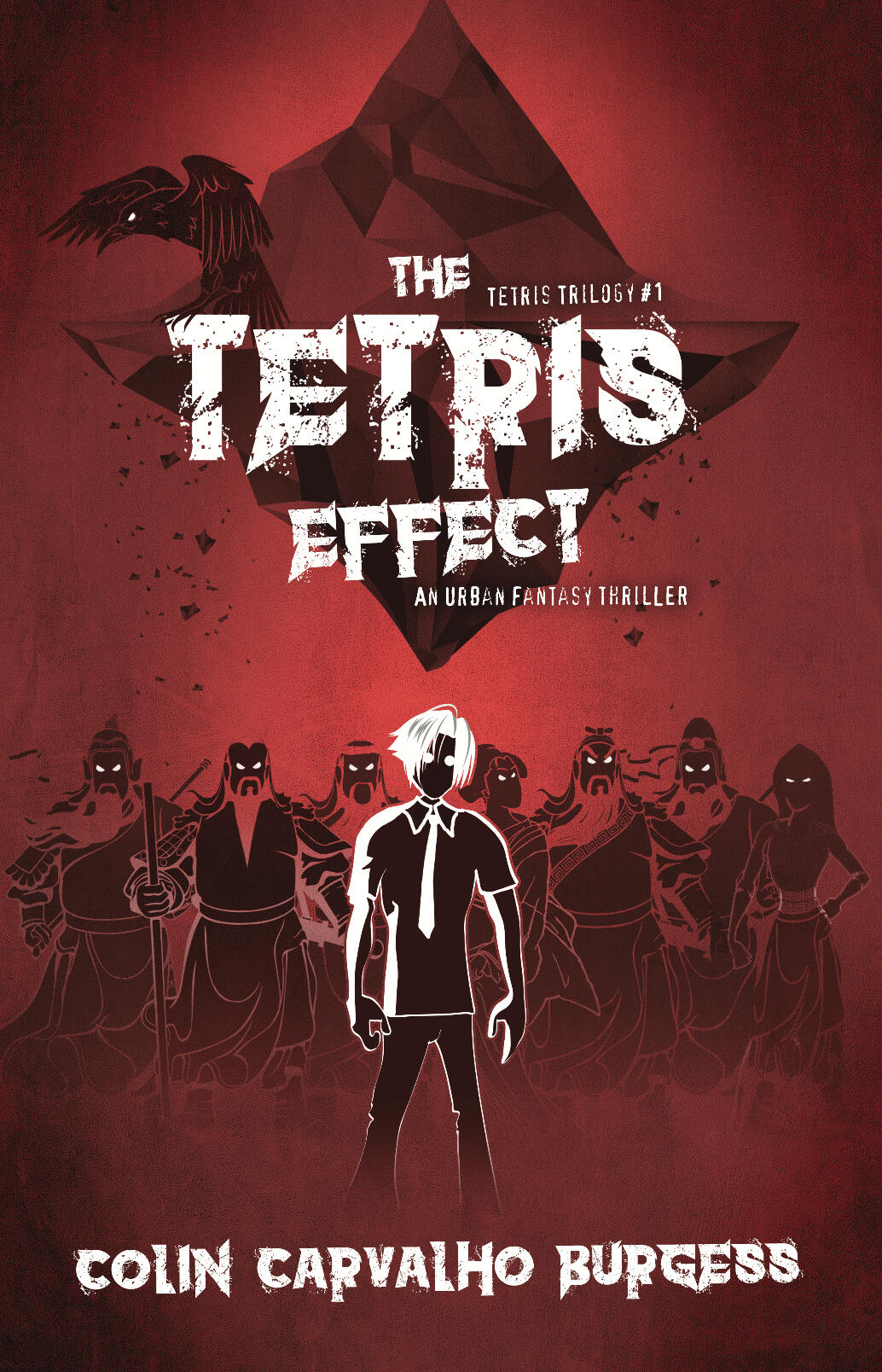 Flashback to Las Vegas, 1983, and as an Alamogordo landfill becomes a graveyard for unwanted Atari cartridges, an on-stage regression experiment tears open a passage to another dimension.

As the puzzle pieces of Lars Nilsson's life fall into place, he's sent on a journey of cosmic self-discovery more challenging than any game, to a land where magical creatures command the purple skies and shadow animals patrol the streets like deadly sentinels.

But what do the challenges of this otherworld have to do with a reclusive gamer, and can Lars come to terms with the true origins of his identity before the land of the dead is lost to a powerful primordial force?
---
VESTIGE
From the instant that chaos gave birth to our mortal plane of existence, a battle has raged for the space between life and death.

Three young siblings must complete their training and unlock the secrets of becoming enlightened warriors known only by a single word - Vestige.

Vestige is a prequel story to the fantasy thriller novel, The Tetris Effect by Colin Carvalho Burgess, and is created and illustrated by Jan Kirschbaum & Steven Ewheme Eshemokhai, with Bernd Höllen from The Cauldron.
---
Social